Prenatal Chiropractic in Brampton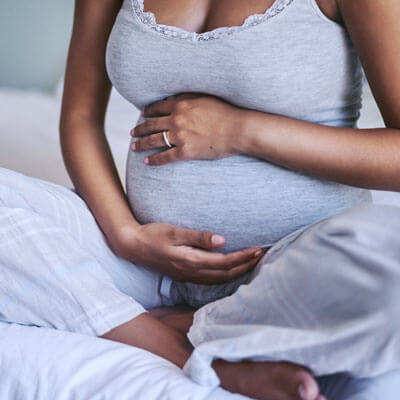 The joys of pregnancy – from the moment of conception, incredible changes are occurring in your body to accommodate your bundle of joy. You might have felt morning sickness, headaches, back and neck pain, swelling of your extremities and general discomfort.
Though many moms might think these issues are normal, chiropractic care can offer you a holistic, drug-free solution during pregnancy. Your nervous system, the control center for your body, is affect-ed by spinal misalignments that interfere with your ability to function, which can cause a myriad of challenges.
By restoring communication to the brain and body, chiropractic allows you to remain comfortable and enjoy this special time of your life.
From Conception to Successful Birth
The beautiful life growing within you is also affected by your overall health. You can make a positive impact on your baby's development and all the way into labor and delivery. In fact, Dr. Bhullar has assisted women who have been told they'll never get pregnant that have been able to after starting chiropractic care. The misalignments that occur in your spine can affect your nerves and reproductive system, and when corrected, they can work at their highest potential.
The power of a chiropractic adjustment is truly phenomenal. With the Webster Technique, Dr. Bhullar can improve the balance in your pelvis, which may allow your baby to get into the proper position for birth. Cesarean deliveries can be prevented, and labor times are often reduced.
Experience an Optimal Pregnancy
After you have had your baby, it becomes all too easy to focus on them and forget about yourself. We can help you recover postpartum and make sure that you can be as active as you would like to be. Contact us today to find out more or schedule your appointment!

Pregnancy Chiropractic Brampton ON | (905) 840-9481